Clear Aligners in Moorhead, MN
Straighten your teeth discreetly with the help of Horizon Dental.
The Alternative to Metal Braces
Get straighter teeth with comfortable and removable aligners.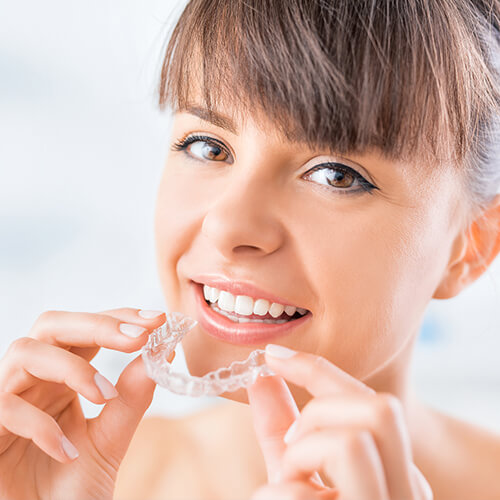 Are you ready to transform your life with a straighter smile but are worried about orthodontics or metal braces? Find out how virtually invisible aligners can straighten your teeth without affecting your lifestyle.
Clear aligners are one of the leading ways to create a more beautiful smile – on your terms. The customized trays are made of plastic and move teeth gradually during the day and night and can be removed for eating and brushing.
Aligner trays correct:
Crooked or misaligned teeth

Bite issues like an overbite or underbite
The custom-fit aligner is great for kids, teens, and adults.
Benefits of Clear Aligners
Comfortable
Each tray is customized to fit comfortably in your mouth while it gradually corrects alignment.
Effective
The trays straighten your teeth beautifully and require less frequent visits than braces.
Convenient
You can remove your clear aligners to eat, drink, brush, and floss.
How Clear Aligner Treatment Works
Creating your dream smile may be easier than you think.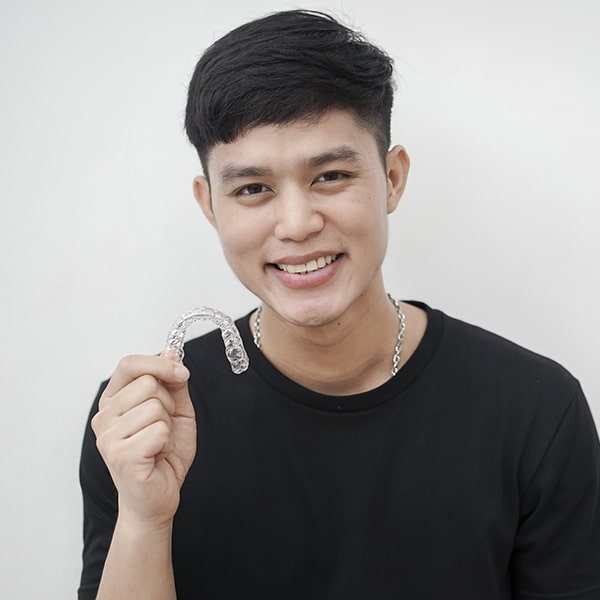 After an initial appointment at Horizon Dental in Moorhead, MN to review your existing smile and smile goals, we'll plan out a customized plan that's best for you.
Step 1

At the consultation, we'll create a 3D digital scan to plan your procedure and preview anticipated results. You'll be able to view your straight smile before we begin, and we'll discuss the customized strategy with you.

Step 2

When your clear aligners are made, you will come in for a fitting and receive instructions on how to wear your plastic trays day and night. To ensure successful treatment and a straight smile, we'll outline expectations and answer any questions you may have.

Step 3

Wear your aligners as recommended and switch them out to a new set when required. Come into the office every few weeks to track progress and pick up your new aligner trays. Visits are much less frequent than with traditional braces.
When you have your discreet aligners on, nobody has to know you're wearing a straightening system except for you!
Schedule Your Horizon Dental Visit
Giving you optimal smile outcomes.